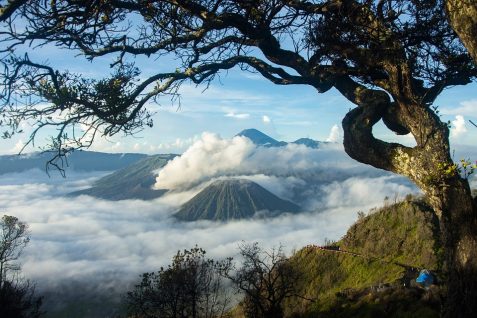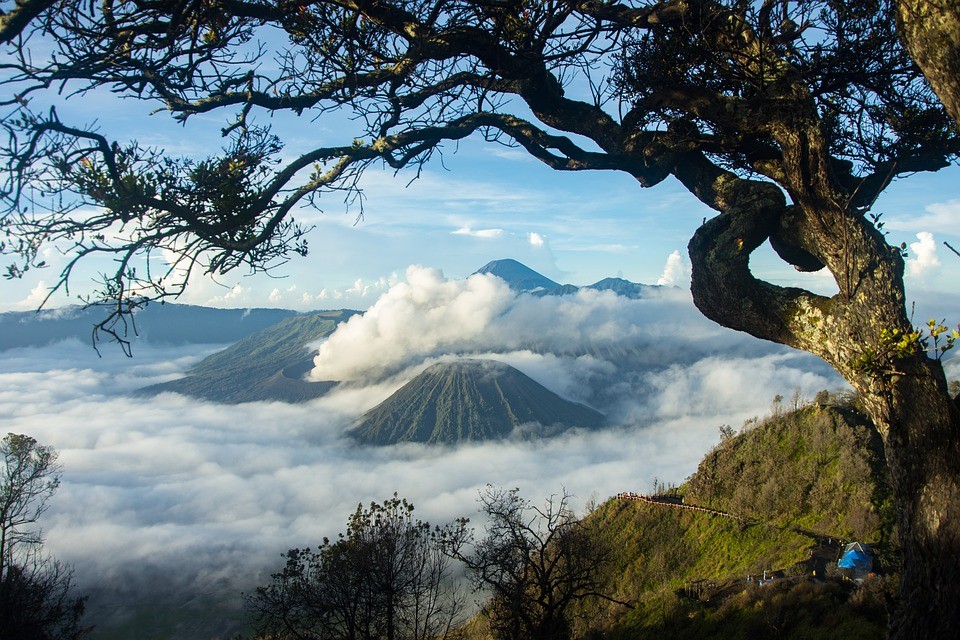 by Sian Morse
15 Best Places to Visit in Indonesia 2019 Think about the land of paddy fields, the valleys, the hills and mountains, the beaches along the rivers, lakes, and the sea, and …
15 Best Places to Visit in Indonesia 2019
Think about the land of paddy fields, the valleys, the hills and mountains, the beaches along the rivers, lakes, and the sea, and several volcanoes. Imagine the colorful flowers and fauna that heighten the grace of the land. Take a camera, point it to any side, and then press the button. By pressing the camera button, every time you save lifetime experience, you have never come across. Yes, this is the land of Indonesia. The dreamland for tourists around the world. From enjoying the fascinating scene of morning twilight by watching the volcanoes around Mt Bromo to the magical beauty of forests of Kalimantan – even a single moment will be unforgettable.
Must-Visit Places While Traveling to Indonesia
Tourism has a strong contribution to the Indonesian economy. Hundreds of attractions invite tourists across the globe to visit this land. Of course, it is impractical to visit all the destinations; however, if you are going to travel to Indonesia, the following are must-visit places for you. Remember, Indonesian people don't understand the English completely or easily; that's why you must have some arrangements to translate English to Indonesian language for your comforts.
Island of Bali
Indonesia offers many attractive places for Indonesian travel. With many thousands of islands, Indonesia comprises an extensive group of islands. With beautiful beaches and unique cultures infused with spirituality, Bali is the ideal place to honeymoon, scuba dive, or to have other adventures. Bali's beauty has earned it the nickname 'Island of God.' Lots of publications have even come as far as to call Bali the World's Friendliest Island. This place is a must for your Indonesian travel.
Lombok
Consisting of verdant beaches like Senggigi beach and Bangsal, Lombok is a prime tourist spot in Indonesia. It has main cities like Kuta, a place known for surfing and Mataram with panoramic natural views. This is a gateway to Bali, and tourists can get boats to Bali from the town of Lembar in Lombok. It is a grandeur land of temples and is known for eye-catching monuments. It is famous for woven fabrics and handicrafts like rattan baskets. The eye feasting landscape of Tanjung Aan near Kuta Beach is very attractive to tourists. Relaxing moments in Narmada Park is fascinating. This place has a Hindu temple and a beautiful fountain attracting tourists.
Komodo National Park
For the largest species of lizard in the world, add the Komodo National Park to your Indonesian travel destination. Located between the islands of Sumbawa and Flores, this park is the habitat of the huge Komodo dragon. This reptile grows up to a maximum of three meters long.
Tana Toraja
Tana Toraja, located at Sulawesi Island, is yet another attractive place for you while visiting Indonesia. The carved-stone burial sites are the major destinations for the tourists as well as the locals of Torajan. A special cave is built there where the majority of the coffins are placed. A few coffins are carved in a stone grave while quite a few hung on a cliff. Their culture is unique; thus, it is a must-visit the place during your Indonesian travel.
Mount Bromo
Mount Bromo, located at Bromo National Park in Java, is around 2,400 m wide is one of the largest active volcanic mountains in Indonesia. Mount Bromo has a top with a crater that oozes out white smoke all the time. This region is filled with beautiful volcanic sand, and it seems unearthly without much lush green vegetation. The region is a paradise for nature-loving tourists and geologists. It is surrounded by imposingly beautiful lusting greeneries and volcanic plains. The national park is a rich habitat for many species of animals, plant life, and bird fauna. The regions are suitable for peaceful vacations and camping. Eye-catching lake views and serene ambiance add the beauty of the area.
Borobudur: An Ancient Buddhist Stupa
Borobudur, the biggest temple on the planet, is another unusual place for your Indonesian travel. Borobudur is an ancient Buddhist stupa or a dome-shaped shrine along with a complex temple. This stupa is situated in Central Java. Thousands of tourists come to visit this temple, comprising 504 Buddha statues, including 72 Buddha statues inside the main dome. The temple is also composed of 2,672 fascinating relief panels.
Kalimantan: A Must-Visit Island
To add another adventure to your Indonesian travel is the visit of Kalimantan, which is the Indonesian portion of the island of Borneo – the third largest island in the world. This place will bring you to uncharted jungles filled with diverse flora and fauna species, rare birds, and home to the orangutans or jungle people.
Bunaken: This Diver's Paradise
If you enjoy the sport of diving, then you definitely should include visiting Bunaken on your list of things to do during your Indonesian travel. This diver's paradise has lots of different coral reefs for both divers and snorkelers to enjoy.
Other Famous Attractions in Indonesia
Sumatra
Sulawesi
Banda Island
Monkey Forest Sanctuary
Prambanan
Gunung Kawi
Tanah Lot
Indonesian travel can be fun for tourists from all over the world. Beautiful landscapes and gorgeous beaches can be found all over Indonesia. In fact, by visiting this country, you will be able to experience one of the world's most popular beach attractions, natural landscapes, and historical architectural culture. If you have the time and money in your pocket, Indonesian beauty is a must visiting place for you.